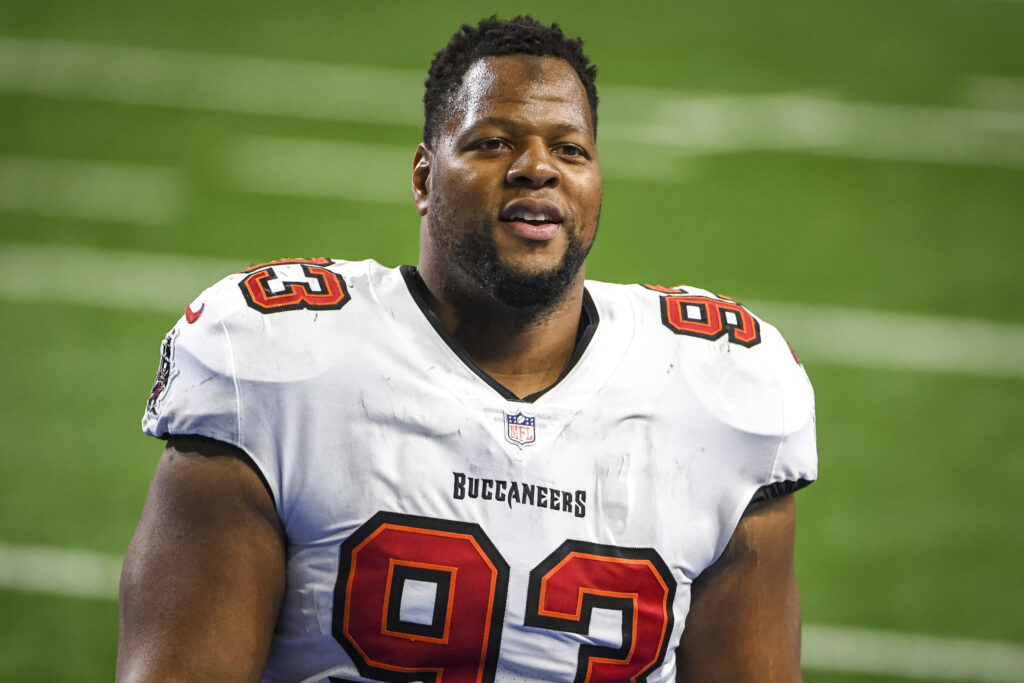 10 free agents Dave Ziegler should target right now
As the Las Vegas Raiders continue to stumble through the 2022 NFL regular season, there are some glaring holes in the roster. While some of the blame for their 0-3 starts lies with coaching, the team themselves are missing out on some critical positions. At some point, you'd think GM Dave Ziegler would make a big move, other than just adding players to the practice squad level. That being said, all is not lost. There are still free agents available who can help at this time.
Raiders News: Free agents who can help you right now
The most obvious position requiring assistance is inside the defensive line. If the Raiders really want to win some games, let alone make the playoffs, they'll need to add a real veteran presence in the middle. Not just one for show, but one that can help with the dull pass rush from the inside. Or they could opt for proven merchandise, which will stop the run every time it is in the field.
No. 1 – Ndamukong Suh, DT
By now, Ndamukong at the Raiders has been covered extensively; he was the story of this offseason before the start of training camp. However, it still rings true that the Raiders could desperately use his services right now. He annoyed Raider Nation at one point by mentioning he had contact with some Las Vegas players. However, nothing came of it. At one point, you had conflicting reports from beat writers and national journalists on whether all the guesswork was just hearsay or had any weight. Obviously, it turned out that Ziegler must have had no real interest or Suh would already be silver and black. That doesn't mean the Raiders shouldn't have it on speed dial. Suh is, after all, just waiting for the right call.
No. 2 – Darius Philon, DT
Darius Philon wouldn't exactly be called 'new blood', but his impact at the end of last year cannot be ignored. The new Las Vegas regime chose not to bring him back. As a result, Philo sat there, waiting for an opportunity. At one point, Philon hinted that he would be a better, younger, and cheaper option than Suh. Take it as you wish, but the man clearly wants to be a Raider. His 17 pressures and pass-rush rating of 74.6 Pro Football Focus could be of great use at present.
#3 – Sheldon Richardson, TD
A former first-round draft pick in 2013, Richardson has often been the subject of Raiders blog posts begging him to come on board. Age and declining production have taken those wishes down a notch or two. All The same, Richardson is still recording 37 pressures last season and four more sacks. He's certainly versatile, having lined up on the entire defensive line during his various career saves. The thing is, Maxx Crosby needs help. Other than No. 98, no one on the line was impressive, certainly not Chandler Jones.
Other Notable Free Agent Defensive Tackles
No. 4 – Vernon Butler, DL
No. 5 – Robert Nkemdiche, DT
Should the Raiders add a linebacker?
No. 6 – Blake Martinez, LB
The Raiders could definitely use an infusion of talent in their linebacking squad. Blake Martinez knows Patrick Graham's defense well and, heading into the 2021 season with the New York Giants, was a tackle machine. He recorded 417 alone from 2016 to 2020, adding to that 22 pass deflections and four interceptions. Needless to say, Martinez knows how to make plays. In 2020, per PFF, Martinez racked up a 73.9 coverage rating and a 75.2 defense rating. According to their statistics, he made 58 "stops". Depending on how Graham plans to deploy Martinez, this signing would make sense. It is already visited the Raiders; maybe a move is imminent.
No. 7 – Dont'a Hightower
Adding cornerback help wouldn't hurt the Raiders right now
Nate Hobbs has been a revelation this year for the Raiders. Quickly becoming the CB1 of the Silver and Black, the rest of the group was however decimated by injuries. Anthony Averett is still recovering from his illness, while Rock Ya-Sin was injured in Sunday's game against the Tennessee Titans. To say this group needs a veteran would be an understatement. None of the names available are what you would call "sexy" names. On the contrary, they would provide depth and, we have to stress, they would not be an all-around player.
#8 – Kevin King, BC
#9 – Davontae Harris, BC
And finally… Rhodes at the time of this publication was visiting with the Buffalo Tickets.
#10 – Xavier Rhodes, BC
Week 3 Reflex knee reactions following latest Raiders loss
*Top photo: Nic Antaya/Getty Images
Related
Join the Ramble Mailing List