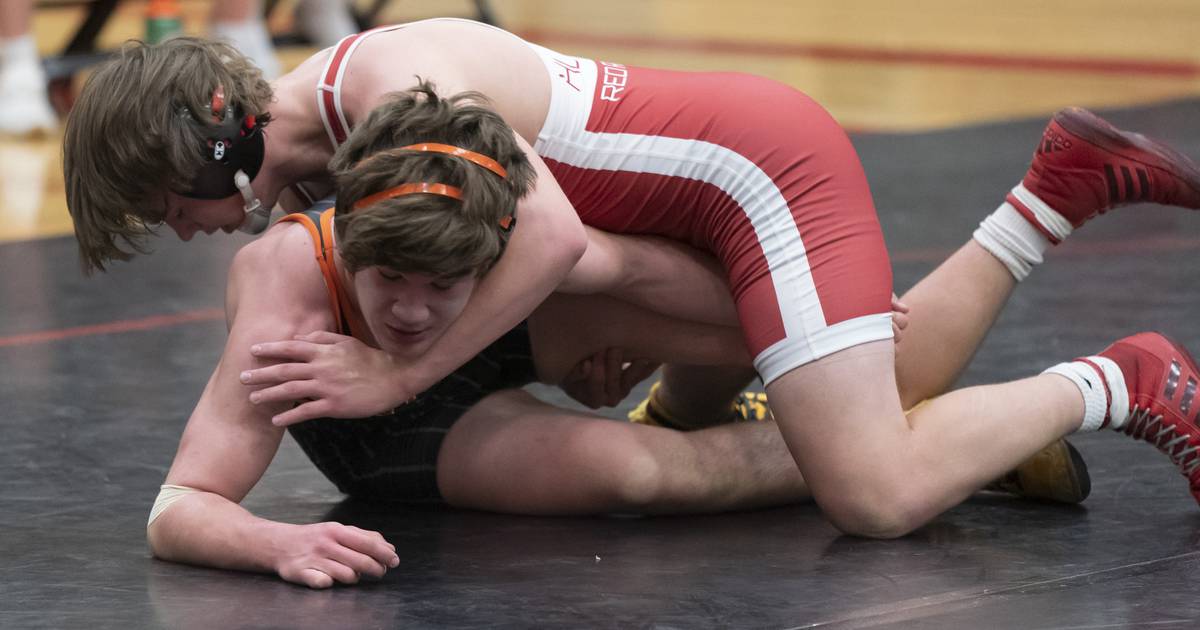 Huntley's busy schedule prepares Red Raiders for playoffs – Shaw Local
BJ Bertelsman knew one thing had to happen if Huntley was to win a regional title.
"I knew if we had a full team effort it would be fine," the Red Raiders coach said. "It was tight, but having five champions helped."
The Raiders won their fifth regional title in the past five years when they took first place in the Class 3A Dundee-Crown Regional on Saturday. Adam Pena (120 pounds), Jake Jensen (126), Sam Henkle (132), Ryder Hunkins (182) and Markos Mihalopoulos (285) each won their respective weight classes.
Aiden Lira (113), Zack Rogala (138), Alessio Pezzela (145), Ben Wiley (195) and Tyler Cerny (220) all finished second or third and will join regional winners in Barrington's Class 3A Individual Section on Saturday .
Mihalopoulos had a big day for Huntley when he upset the No. 2 seed in the semifinals and the No. 1 seed in the final, winning both games on pins.
Bertelsman's team this season included five new varsity starters, but that didn't stop them from continuing the tradition established at Huntley.
"I think with our regional victory we are clearly one of the best teams in the region and every year we keep working hard," Bertelsman said.
The coach attributes this turnaround and the wrestlers' success to the schedule they follow. The Raiders have competed in tournaments in Iowa, Minnesota and Southern Illinois and played against some of the top teams in the country.
Bertelsman questions each season if the trip is worth it, but again this season a tough schedule has helped Huntley's wrestlers prepare for the playoffs.
"Our individual records are atrocious when you compare us to these other teams, but when you're fighting state setters and state champions all the time, you're going to take a few bumps on your record," Bertelsman said. "In February, it paid off, and I think it did again this year."
make history
McHenry's Chris Moore was expected to have a major impact on the Warriors roster when he transferred to school at Marian Central, but the junior exceeded expectations in his only season with the program .
Moore set the program record for all-time eliminations on Saturday with No. 386, breaking Tom Johnson's record of 380 from 1987-1990. Moore has recorded all of his eliminations this season.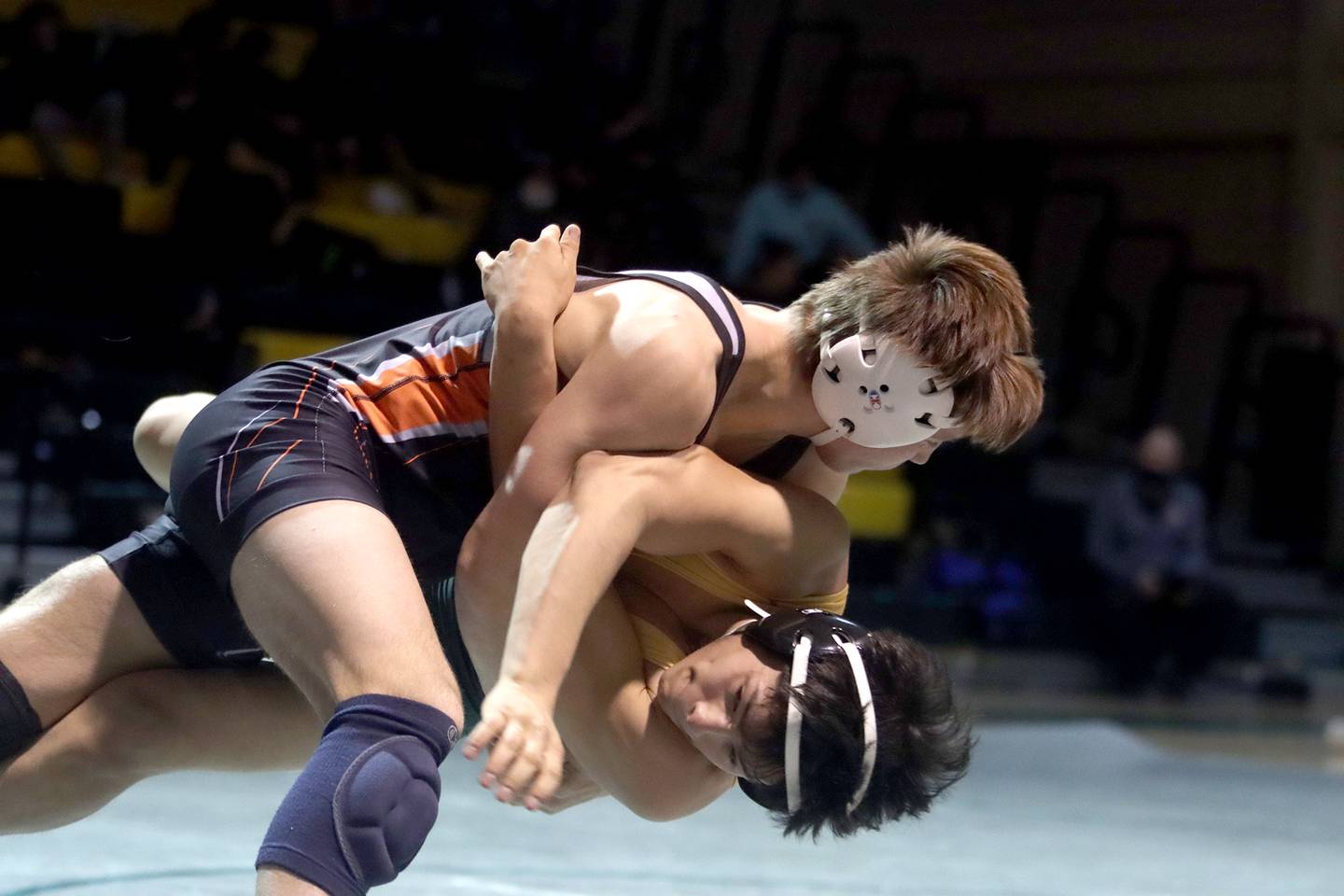 The junior broke the team's single-season takedown record on December 19 with his 157th in McHenry's 21st game.
The Illinois Wrestling Coaches and Officials Association ranks Moore the No. 1 wrestler in 3A at 160. Moore is 42-0 this season after winning the Class 3A regional title from Libertyville on Saturday.
First-year students introduce themselves
Tony Nelson has been showcasing his freshman Richmond-Burton wrestlers all season, but they needn't be excited after their strong performance at the 1A Harvard Regional on Saturday.
Clay Madula started the day for the Rockets by winning the 106-pound title, beating Harvard's Brian Hernandez, who was ranked eighth by the IWCOA early in the playoffs.
Emmett Nelson won both of his 113 games in the fall to win a regional, knocking out No. 2-ranked Kaden Harman in the final. Dalton Youngs reached the final at 120, where he fell to third-placed IWCOA-ranked Charlie Fitzgerald of Marian Central.
Tony Nelson has been impressed with his freshmen all season, and starting the title round with three freshmen was even more impressive for the young Rockets.
"It's a beautiful day, man," said Tony Nelson. "I'm really happy for these guys."
Come together
Harvard needed a team-wide effort to claim its regional title on Saturday.
The Hornets won four individual regional titles, but also earned four second-place finishes to help them win the Class 1A Harvard Regional.
Nathan Rosas (195), Marques Merida (126), Bailey Livdahl (160) and Gabe Sanchez (182) have all won regional titles with pins. Brian Hernandez (106), Daniel Rosas (138), Ivan Rosas (145) and Riley Vest (220) were the finalists to qualify.
"Our guys fought well overall," Harvard coach David Schultz said. "We won games that could have gone either way. We went out and competed and got points from guys we needed to get points from.
Community effort
Justen Lehr was proud that Crystal Lake Central won their regional, five wrestlers won individual titles and nine Tigers wrestlers qualified for the sectional tournament, but there are also times when winning a regional can be difficult. .
Lehr, like many area coaches, has seen wrestlers grow over the years through the club and high school ranks. They all want other people's wrestlers to succeed.
"A lot of these coaches here are putting in the same effort as us," Lehr said. "That they don't have the same children as us or whatever, it's great, it feels good, but I'm also happy because we know a lot of these children. They are Fox Valley [Conference] schools and I'm just as happy that some of their children are also succeeding.