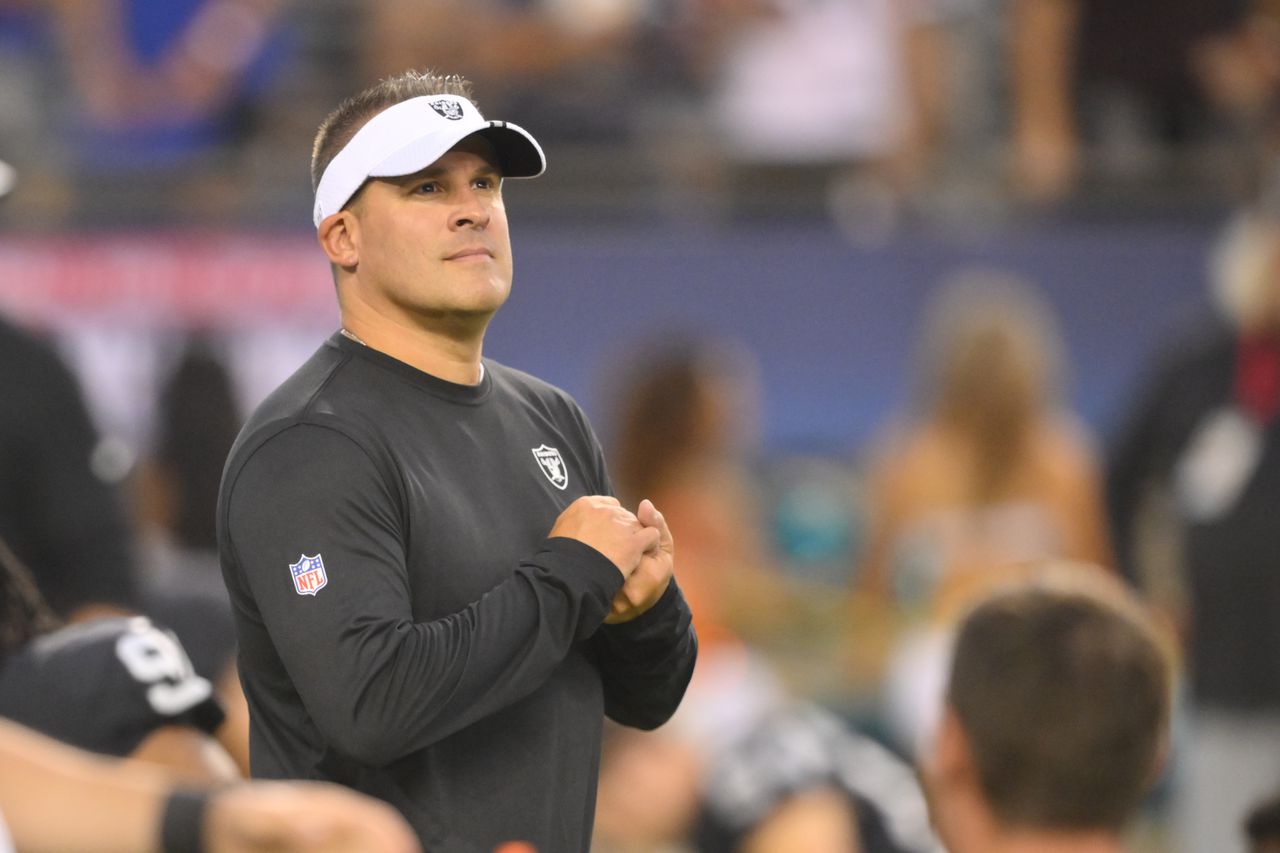 Josh McDaniels gives injury updates
Las Vegas Raiders head coach Josh McDaniels addressed the media today addressing several topics, although high on the agenda was injury update. The Raiders suffered multiple injuries, but two key losses were defensive back Trevon Moehrig and center Andre James.
Losing James was particularly crushing for McDaniels and Co. James crashed on the last offensive play, leaving in an ambulance immediately after the game. While Moehrig is suffering from a hip injury and has yet to practice. Both players hold vital positions for the Raiders. James' fall leaves the offensive line extremely shorthanded. As for Moehrig, the Silver and Black have veteran Duron Harmon behind them, as well as UDFA star Isaiah Pola-Mao. It's certainly not the start Raiders fans envisioned for the 2022 season, a loss to the Los Angeles Chargers coupled with a host of injuries.
Asked about specific updates or a report on an individual, McDaniels only offered a vague and direct response.
"Yeah, no reports. They're all obviously working to, you know, go out and see how it goes today. I would say we'll see how it goes today. For some of these guys, of course. [We are] i hope we get some of these guys [back]. If that's not most of them, check back here soon. But they've all been treated here for 48 hours. Like I said, we'll see how it goes today and then try to assess it from there.
Obviously, the aforementioned players are being evaluated, so giving anything other than this answer could be risky. Moreover, fans should be used to this head coach by now. Much like his mentor in New England, McDaniels keeps everything close to the chest. Either way, the Raiders are likely anxious heading into this Sunday. These injuries are significant, and that is an understatement.
We will expect an official injury report today.
*Top photo: AP Photo/David Richard
Related
Join the Ramble Mailing List