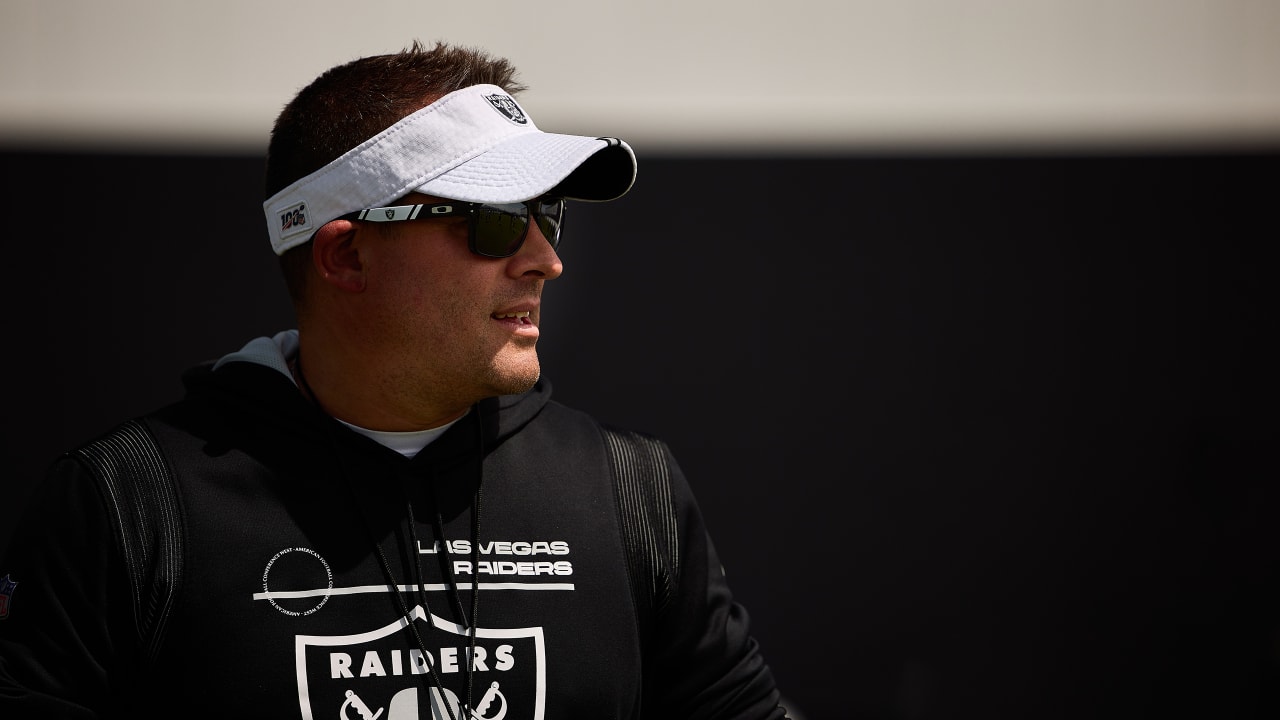 Josh McDaniels near bottom in recent rankings
Las Vegas Raiders head coach Josh McDaniels has come a long way since his failed tenure with the Denver Broncos. However, CBS Sports isn't too impressed with him yet. In fact, he hasn't fared well on a recent roster.
Over the past offseason, there have been tons of hearsay and rumors once the team made it clear that Rich Bisaccia would not be retained. Everyone remembers the whole Jim Harbaugh debacle that forced him to stay in Michigan. Either way, owner Mark Davis has apparently found his man in McDaniels. Alongside him, the Raiders recruited Dave Ziegler as general manager. Needless to say, it appeared that the Silver and Black tended to embrace the Patriot Way.
However, McDaniels made it clear that he learned from his two failures (Broncos) and his time as Bill Belichick's offensive coordinator. He'll be looking to put everything together with the Raiders, and so far he's been off to a good start. However, CBS Sports' Cody Benjamin recently ranked him 25th in a pre-season coaching ranking list. Just one place above another former Raiders head coach, Dennis Allen,
"What's the tougher job for McDaniels: bucking the trend of Bill Belichick's coaching tree, rewriting his infamous history as head coach (and candidate), or surviving the AFC West? He has the Patriot Way ingrained in his blood, and his sour Broncos days are long behind him, but we still need to see him run an entire organization properly as opposed to an offense.
All eyes will be on Raiders head coach Josh McDaniels from the start
Whether coaches such as Kevin O'Connell, Nathaniel Hackett and Mike McDaniel were placed ahead of McDaniels is questionable at best. Especially when you consider that they are all first-time head coaches. During that time, McDaniels was one of the best and finest offensive minds in the NFL. Either way, he inherits a Raiders team with high expectations after a star-studded offseason that saw his team acquire Davante Adams and Chandler Jones.
*Top photo: courtesy of the official Raiders website
Related
Join the Ramble Mailing List