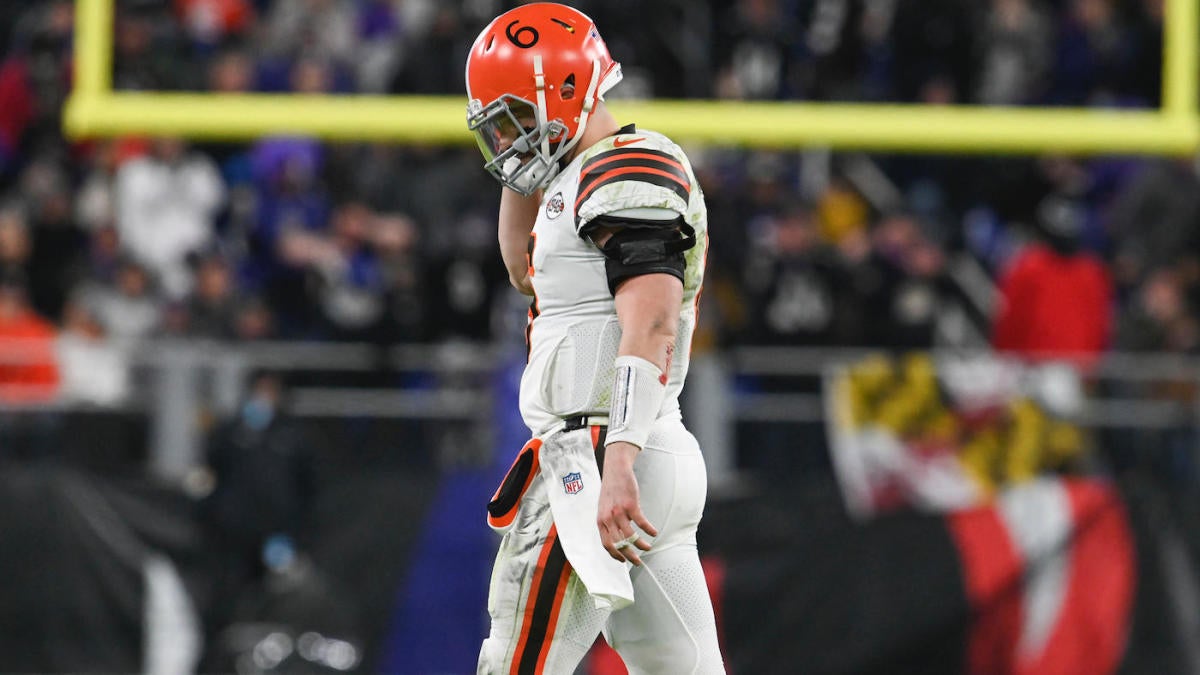 NFL calendar strength: Steelers, Browns have toughest remaining rosters, Packers have third easiest
With the schedule reaching December, you'd think the NFL playoff picture would brighten up a bit at this point, but somehow it looks like things have gotten darker over the course of the year. the last few weeks.
With just six weeks to play in the season, we still haven't seen a single team clinch a playoff berth. We also haven't seen a single team get knocked out of the playoffs (yes, that means the 0-10-1 Lions are still mathematically alive).
If you're trying to figure out who's going to make the playoffs, one way to make an educated guess is to look at the remaining strength of the schedule for each playoff contender. For example, although the Eagles are currently outside of the NFC playoff race, things are looking good for them down the stretch and that's because they have the fifth strength program remaining on the stretch. easiest of all the NFL teams.
In their last five games, the Eagles will face only one team that currently has a winning record (the Cowboys). On the flip side, the Browns will need to navigate through the NFL's remaining toughest schedule if they are to advance to the playoffs. Not only do their five remaining opponents have a record of .500 or better, but the Browns also face the AFC's top team (Ravens) and the current NFC No.2 team (Packers). On top of that, they also have to play the Bengals, Raiders, and Steelers.
The Browns are one of only three teams with a schedule remaining above 0.600.
The only advantage for the Browns is that every AFC North team faces a tough schedule on the home stretch. Of the five teams with the most difficult remaining schedules, four of them belong to the AFC North teams.
At the other end of the spectrum, the Titans have the easiest remaining program. Tennessee's last five opponents have a combined winning percentage of just 0.366, which is by far the lowest in the league. As of the start of Week 13, no other NFL team has a remaining timeline below 0.400.
The Cardinals and Packers have the easiest next two schedules, which should make things interesting in the battle for the NFC seed.
Here's a look at the remaining strength on the schedule for each team.
Team: Combined Opponent Record (Combined Opponent Win Percentage)
1. Browns: 35-20-1 (.634)
2. Steelers: 42-26 (.618)
3. Panthers: 33-22 (.600)
4. Crows: 39-27-2 (.588)
5. Bengals: 39-28 (.582)
6. Chefs: 36-29-1 (.553)
7. Leo: 37-30 (.552)
8. Invoices: 37-32 (.536)
9. Raiders: 36-32 (.529)
10. Bear: 35-32 (.522)
11. Bronco: 33-32-1 (.508)
T-12. Rams: 33-33 (.500)
T-12. Washington: 34-34 (.500)
14. Jaguars: 34-35 (.493)
15. Cowboys: 33-34 (.493)
16. Dolphins: 28-29 (.491)
17. Saints: 33-35 (0.485)
18. Chargers: 32-34 (0.485)
19. Foals: 27-29 (.482)
20. 49ers: 32-35 (.478)
21. Patriots: 27-30 (.474)
T-22. Jets: 32-36 (.471)
T-22. Giants: 32-36 (.471)
24. Falcons: 31-35-1 (.470)
25. Texans: 31-37 (.456)
26. Vikings: 29-36-2 (.448)
27. Buccaneers: 30-38 (.441)
28. Eagles: 24-31 (.436)
29. Seahawks: 28-37-1 (.432)
30. Packers: 23-32-1 (.420)
31. Cardinals: 27-39-1 (.410)
32. Titans: 20-35-1 (.366)