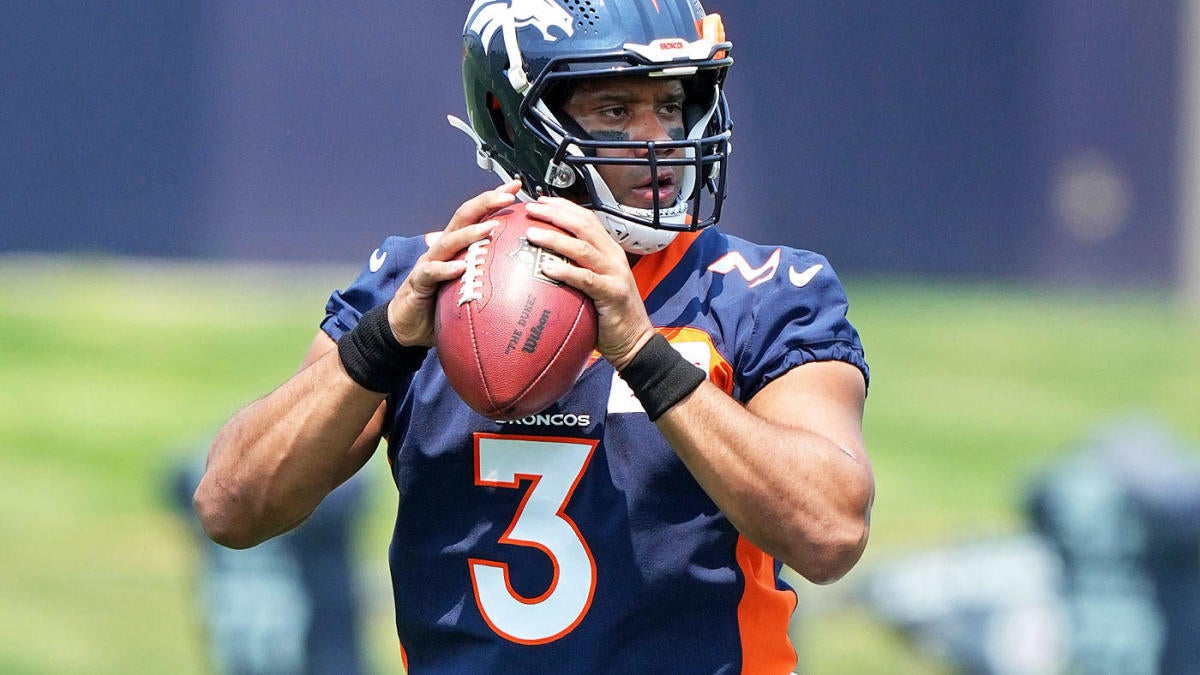 NFL Week 1 Pre-Season Schedule: Dates, Times, TV Channel, Live Stream Schedule for Each Exhibition Game
USATSI
The 2022 NFL preseason kicked off last week with the Hall of Fame Game, but the league's 32 teams will begin their regular season preparations starting today and continuing throughout the weekend. Week 1 of the preseason began Thursday with two games, as the New York Giants beat the New England Patriots and the Baltimore Ravens edged the Tennessee Titans.
Five games will be played on Friday, including Trey Lance's debut as a starting quarterback with the San Francisco 49ers (who face the Green Bay Packers). Seven games will be played on Saturday, including Kenny Pickett's debut with the Pittsburgh Steelers (against the Seattle Seahawks). The Minnesota Vikings and Las Vegas Raiders will be Sunday's only game, closing out Week 1 of the preseason roster.
The regular season will be here soon, but fans will get a full dose of football this week. Below, find out when your team is playing – as well as all the games you're interested in this weekend.
New York Giants 23, New England Patriots 21
Baltimore Ravens 23, Tennessee Titans 10
Atlanta Falcons 27, Detroit Lions 23
Cleveland Browns 24, Jacksonville Jaguars 13
Arizona Cardinals 36, Cincinnati Bengals 23
New York Jets 24, Philadelphia Eagles 21
San Francisco 49ers, 28, Green Bay Packers 21
Kansas City Chiefs at Chicago Bears: Saturday, August 13 at 1 p.m. ET (NFL Network, Flow: fuboTV (click here)
Carolina Panthers at Washington Commanders: Saturday, August 13 at 1 p.m. ET
Indianapolis Colts at Buffalo Tickets: Saturday, August 13 at 4 p.m. ET (NFL Network, Flow: fuboTV (click here)
Seattle Seahawks at Pittsburgh Steelers: Saturday, August 13 at 7 p.m. ET (NFL Network, Flow: fuboTV (click here)
Miami Dolphins vs. Tampa Bay Buccaneers: Saturday, August 13 at 7:30 p.m. ET
New Orleans Saints vs. Houston Texans: Saturday, August 13 at 8 p.m. ET
Dallas Cowboys at Denver Broncos: Saturday, August 13 at 9 p.m. ET (NFL Network, Flow: fuboTV (click here)
Los Angeles Rams at Los Angeles Chargers: Saturday, August 13 at 10 p.m. ET
Minnesota Vikings at Las Vegas Raiders: Sunday, August 14 at 4:25 p.m. ET (NFL Network, Flow: fuboTV (click here)