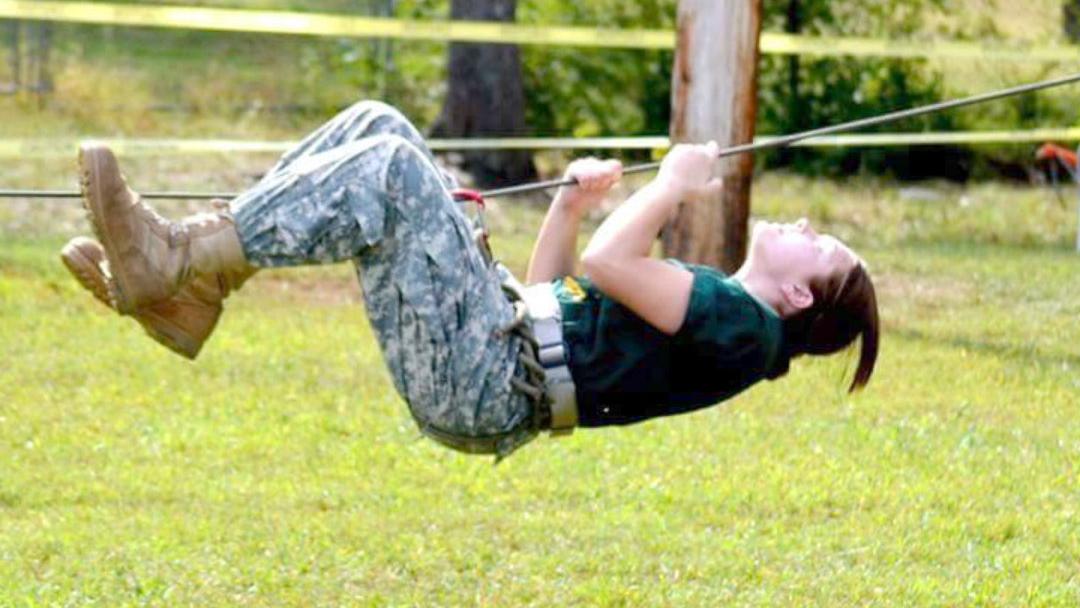 RCHS JROTC Raider Team Focuses on Fitness and Teamwork | Lifestyles
The Rhea County High School Junior Reserve Officer Training Corps Eagle Battalion Raider Team is a program that excels in strengthening the body and mind of the cadets who participate. Participation in the RCHS JROTC Raider team teaches cadets to work as a team and always do their best. The RCHS Raider team competes with similar teams from other schools in the South East region in outdoor activities such as rope bridge, cross-border rescue, group races, log hauling, sandbag transport and water transport.
According to the Cadet Command Sgt. Maj. Dawson Combs, RCHS JROTC Raider team commander, the team's goal is to strengthen cadets and help them improve their ability to do something they never thought they could do.
"The ultimate goal of Team Raider is to teach cadets to work as a team and to cooperate under pressure." said Combs.
The Raider team is made up of cadets who have high leadership skills and are highly motivated. Cadets eligible to participate are those who are motivated enough to go further in competition without giving up or thinking about their past performance, always striving to improve. The requirements to join the JROTC Raider team are motivation, willingness to work in a team and good physical condition.
"When I joined the Raider team, I learned that you have to be a leader, but more than that, you have to be able to work as a team. If you don't work in a team, you won't get much closer to your goals. Being part of the Raider team has taught me that even if you are not the real leader, you still have to be able to lead in one way or another, "Cadet 1st. Sgt. Katelin Hickman.
The JROTC Raider team has designated training days to prepare for competitions. The practice takes place for three hours every Tuesday and Thursday afternoon. On Friday during lunch, the team meets in the JROTC department of RCHS and performs physical training exercises for half of their lunch time.
Located behind RCHS is the team's Raider Range, an outdoor area where the team trains. During their three-hour training sessions, team members strive to continually improve their previous performance. The team begins each training time with physical training within the JROTC department, then goes outside the pit and continues training. RCHS JROTC CW3 instructors Lois Walling or Sgt. 1st Class Paul Harris coaches the team.
This fall, the RCHS Raider team has two competitions on its schedule. The first competition was held in Lafayette, Georgia on Saturday, September 19.
In Lafayette, the RCHS Raider team faced 22 teams. The women's team won first place in all seven events, while the men's team took third place on the rope bridge. The mixed team took second place in the cross country rescue.
The RCHS Raider team will compete again in Soddy Daisy, Tennessee on October 17th.