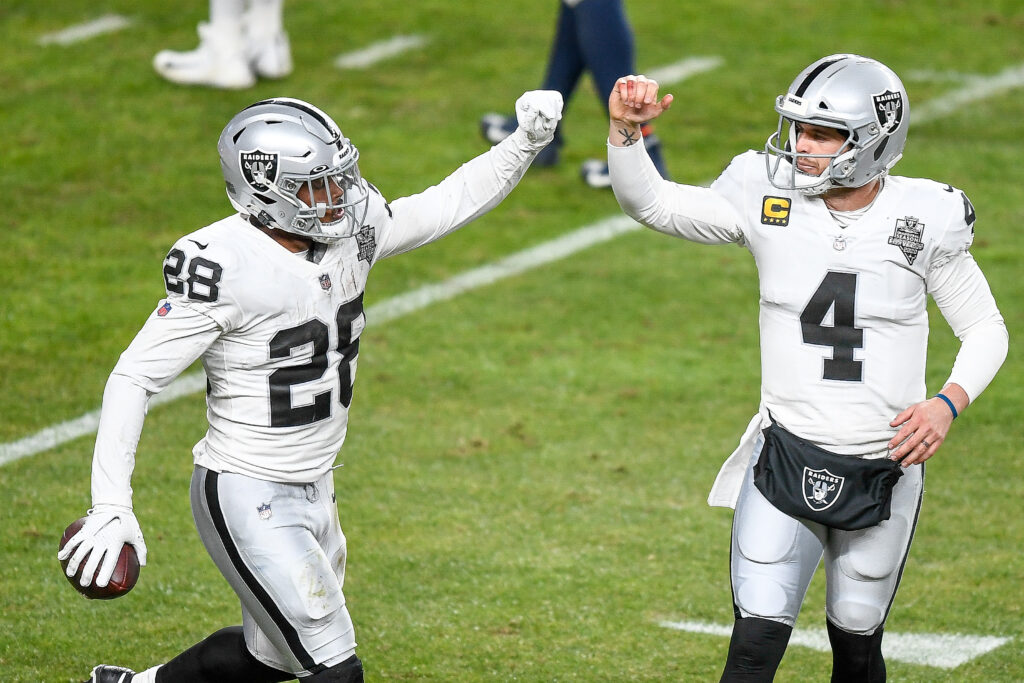 Why is Derek Carr excited for Josh Jacobs?
Las Vegas Raiders quarterback Derek Carr and his brother, David, appeared on the NFL Network Friday morning to discuss Silver and Black. He touched on a lot of things, such as new additions to the team, competing in the AFC West and the work being done by guys like Darren Waller and Josh Jacobs. He actually further developed Jacobs.
Derek Carr is "very excited" for Josh Jacobs
"Josh is someone I'm very excited for…He's someone who works extremely hard to be in the best shape possible because he knows that with all these weapons he might have a lot of games. where the teams are just going to say, "Well, okay, Josh, you beat us."
Looks like Carr is eager to give the ball to a hungry Jacobs. This will be useful when opposing teams are forced to respect the passing game. The task of covering Waller, Hunter Renfrow and Davante Adams is going to be daunting for every team the Raiders play this year. This could cause them to go broke on the cover and force Jacobs to beat them.
Should Raider Nation get excited about this too?
Personally, I think Carr has a real point here. It's hard to see how teams can cover all of the Raiders' guns in a base defense with six or seven guys in the box. Carr and company should probably expect to see a lot of subsets this year. This could create plenty of opportunities for Jacobs.
However, the Raiders had a strong passing offense last season and that didn't help the running game much. This was because the offensive line was totally unable to create lanes for Jacobs. This year, the offensive line could be better. It mainly depends on the number of players from the last band of the year to improve.
Bid on Alex Leatherwood to suddenly become a good quality tackle is treacherous. One thing that helps is that the passing game will be a lot scarier than last year. That should help the offensive line a lot. As long as he has the block, Jacobs could have a huge year as he fights for a new contract.
*Top photo: Dustin Bradford/Icon Sportswire via Getty Images
Related
Join the Ramble Mailing List